Scripts - check browser plugins, settings and storages (cookies, LSO)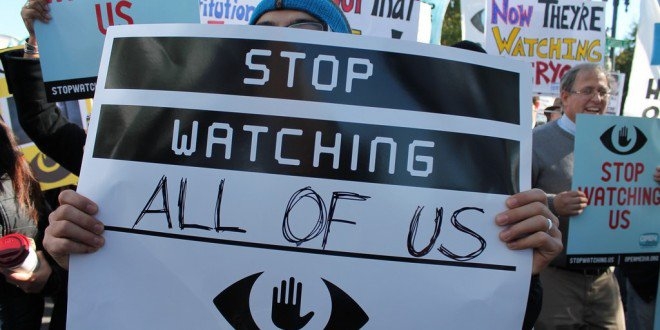 With online privacy checker http://ipleak.com you can scan your browser for various settings and plug-ins that can compromise your device's security and anonymity online.
What is JavaScript?
JavaScript is the most widely used scripting language. With JavaScript enabled in your browser, any website you visit can collect information about your computer, browser, screen settings, etc.
Read this article to find out more about this threat and the steps you can take to protect your computer from it.
What is Flash, Java, ActiveX, Silverlight, and WebRTC?
These popular technologies are used to enhance users' interaction with a website. However, each of them also provides a pathway for personal data leaks. Using one of these technologies, website owners may find out your real IP address and DNS data as well as collect information about your system (OS version, language, and so on), even though you're browsing the Internet via a proxy server / VPN.
In the case of WebRTC, the entire list of all IP addresses behind an NAT gateway—a single IP address used for routing purposes, somewhat like one phone number with multiple extensions—can also be detected.
To hide your IP address and DNS information and to prevent this sensitive data from leaking, we suggest using a special utility like Privatix. The rest of your device information can be hidden only by fully disabling or removing the interactive technology extensions. Read these articles to find out how it's done:
What is VBScript?
VBScript, or Visual Basic Scripting Edition, is a scripting language used with Windows and programs running under Windows. In Internet Explorer, it serves the same purpose as JavaScript.
Unfortunately, VBScript also provides a way to extract information about your system—and moreover, to run malicious code on your computer.
Therefore, we strongly recommend to disable VBScript ...
What is Cookies and "third-party cookies"?
When you have cookies enabled in your browser, this means your browser is allowed to accept a specific type of small plain text files from websites you visit. These small files store information related to your visit like session authorization, personal settings, pageview statistics, etc.
Even if you change your IP address, your computer still can be identified via saved cookies.
So-called "third-party cookies" pose the most threat as they're placed in your system by huge advertising and data-analyzing systems to track your online activity across multiple websites.
We recommend that you regularly delete cookies or disable them in your browser altogether (especially third-party cookies).
What is HTTP Referer ?
The HTTP Referer header is a small piece of data your browser sends to a website when requesting a new page. This header gives the website information about the page you've come from – for example, by clicking a link on it. If the page being requested contains images and files stored on another server, the browser will also transmit the Referer header.
Some browsers, like Firefox, let you disable the HTTP Referer header directly in the settings. With others, you'll need to install special extensions – PithHelmet in Safari, NOREF or Referer Control for Chrome, etc.
Read more about HTTP Referer ...
What is Do Not Track?
With this setting on, your browser includes a special Do Not Track (DNT) HTTP header with a new page request so that your actions aren't monitored.
Currently it's completely up to the website's owners whether or not to follow the DNT system: they can simply ignore it and continue gathering your personal data. In addition, turning on this setting increases the uniqueness of your device's digital fingerprint, making you stand out from other users and easier to identify.
Thus, turning on Do Not Track won't ensure your anonymity—it may actually compromise it even more.
What is Local Storage Objects?
Local storage objects (web storage or DOM storage) is a permanent data storage location on your computer. In a sense, it's a heavier version of browser cookies. It keeps the data by which you can be identified. Even with cookies disabled in your browser, Local Storage can still work.
For anonymity purposes, Local Storage can be disabled in your browser settings. Alternatively, you can clean it manually from time to time.
Read more about Local Storage and how to clean or disable it ...
What is WebGL?
WebGL (Web-based Graphics Library) is a collection of code for JavaScript that makes it possible for a website to access your video card in order to display interactive 3D-graphics using the HTML5 Canvas element — without using any third-party plug-ins.
WebGL can be a threat to your device security and online anonymity.
You can disable WebGL manually in the browser Settings, or with a special plugins (e.g., "Disable WebGL" for Chrome).
Read more how to disable WebGL in Opera and Chrome ...
What is Tab Name?
Tab Name is the name of the currently active tab in your browser window. The website you're visiting can assign this name using the window.name attribute. It then remains the same throughout all the sites you visit under this tab. Consequently, it can be used to track the identity of your computer.
To remove the Tab Name value, you can simply close the current tab or use a special extension (like the "Window Name Eraser" for Chrome).
What is Tab History?
Tab History is the list of all webpages visited under a given tab. A website can call the history.length attribute to find out how many pages you've visited before. This can also be used for identification.
To protect yourself from leaking of Tab History, simply change the value of history.length to 2.
In Firefox:
Type in the address bar: about:config

Type in the Search field: browser.sessionhistory.max_entries and change the value of this setting to "2".