What is the browser Turbo mode and how to enable / disable it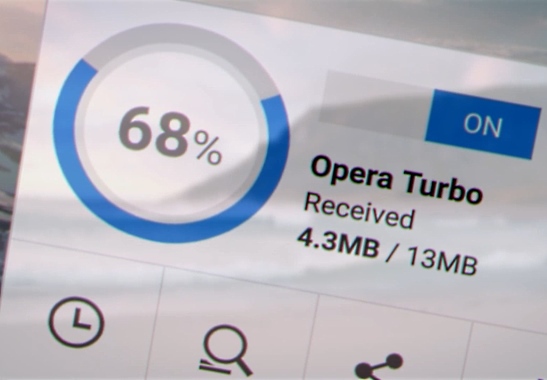 What is the Turbo mode in a browser?
This is a technology in Opera, Chrome, Yandex browsers for boosting webpage loading.  When Turbo mode is on, the connection is established via servers of a browser company, so that data stream can be compressed up to 80%. It allows to reduce website loading time if you have slow internet connection, and also use Turbo as an anonymizer.
Is Turbo anonymous?
No, it isn't. Because while establishing encrypted connection with a site, SSL-traffic is transferred directly, not via servers of a browser. Since most sites and services use protected technologies of data transfer, using Turbo as anonymizer is useless.
Besides, Turbo mode using can be tracked.
How to enable / disable Turbo in
Opera

:
Open the menu "Opera", find and enable/disable option "Opera Turbo".
How to enable / disable Turbo in
Yandex Browser

:

Turbo mode in Yandex Browser enables automatically if loading speed reduces below 128 Kbit/s and disables if speed increases over 512 Kbit/s.

 

Manually Turbo can be enabled / disabled in the settings.
Open the menu button  in the upper right corner of a browser window and choose "Setting".

In the lower part of the "Setting" page click the button "Show additional setting".
How to enable/disable Turbo in
Chrome

:

In Google Chrome Turbo mode is called Data Saver.

 

How to enable Data Saver:
Add an extension "Data Saver" from a "Chrome Web Store".

"Data Saver" will be enabled on default. If it is not enabled, click "Turn On Data Saver".
How to disable Data Saver:
In the menu click the button  "Data Saver". 

Click "Turn Off Data Saver".