Privacy - Gateway Detection (VPN, Proxy, TOR, etc ) and browser Fingerprints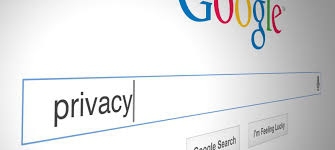 On our site ipleak.com you can check your Internet anonymity:
Find out whether you are using a proxy / VPN / Tor, an anonymizer, or a browser working in the Turbo mode;

Check for less known identifiers such as device fingerprints (canvas fingerprint etc.) and ETag, which can get you identified even after IP address change (press Show to see all the records of your visits with these identifiers.)
How does Gateway Detection threatens anonymous Internet browsing?
Certain special techniques let website owners determine whether you are viewing the website using a direct connection or via a transit system that hides your IP address (like a proxy, VPN, Tor, anonymizer, browser with a Turbo mode, etc.).
As a result, your anonymity can be compromised and your access to the website blocked.
How do Fingerprints and ETag threaten anonymous browsing?
Fingerprints and ETags are basically identifiers that a script on the website you are visiting may label your computer with. Once labeled, your computer can be identified even after your IP address had been changed.
Canvas Fingerprint is a unique number that can be created when your browser renders the HTML5 Canvas element. This number is determined by a combination of your PC hardware and browser properties.

Other Fingerprints also represent data combinations that a special script can collect based on your system and browser attributes, such as the kind and version of your operating system, browser plug-ins configuration, etc.

ETag (HTTP entity tag) is a unique number that is passed along with temporary files—for example, images—that your browser downloads from a website and stores in cache.
For anonymous browsing, we recommend doing the following:
1. Avoid using transparent non-anonymous proxy servers and anonymizers or poor-quality VPN services.
2. Use the Tor only in chain with a VPN.
3. Do not use your browser's Turbo mode for anonymity purposes.
4. Connect to the Internet via special utilities that mask your IP address, encrypt traffic, and cannot be detected by the remote server (like Privatix).
How to protect yourself from getting identified by Fingerprints and ETag?
1. For protection against the Canvas Fingerprint, you can:
1) Install a browser extension that blocks the HTML5 Canvas element (like CanvasBlocker for Firefox).
2) Fully disable JavaScript, or use a browser extension to configure a list of trusted websites where running JavaScript is allowed.
2. For protection against other Fingerprints, you need to mask your system and browser information using special tools (like Random Agent Spoofer for Firefox). When configuring, make sure that the data collected from your browser and extensions isn't much different from the majority of other Internet user agents (for example, choose the most popular versions of the operating system, browser, etc.).
3. Saved ETag identifiers are easily removed along with the browser cache (or automatically removed in the Private Browsing mode).